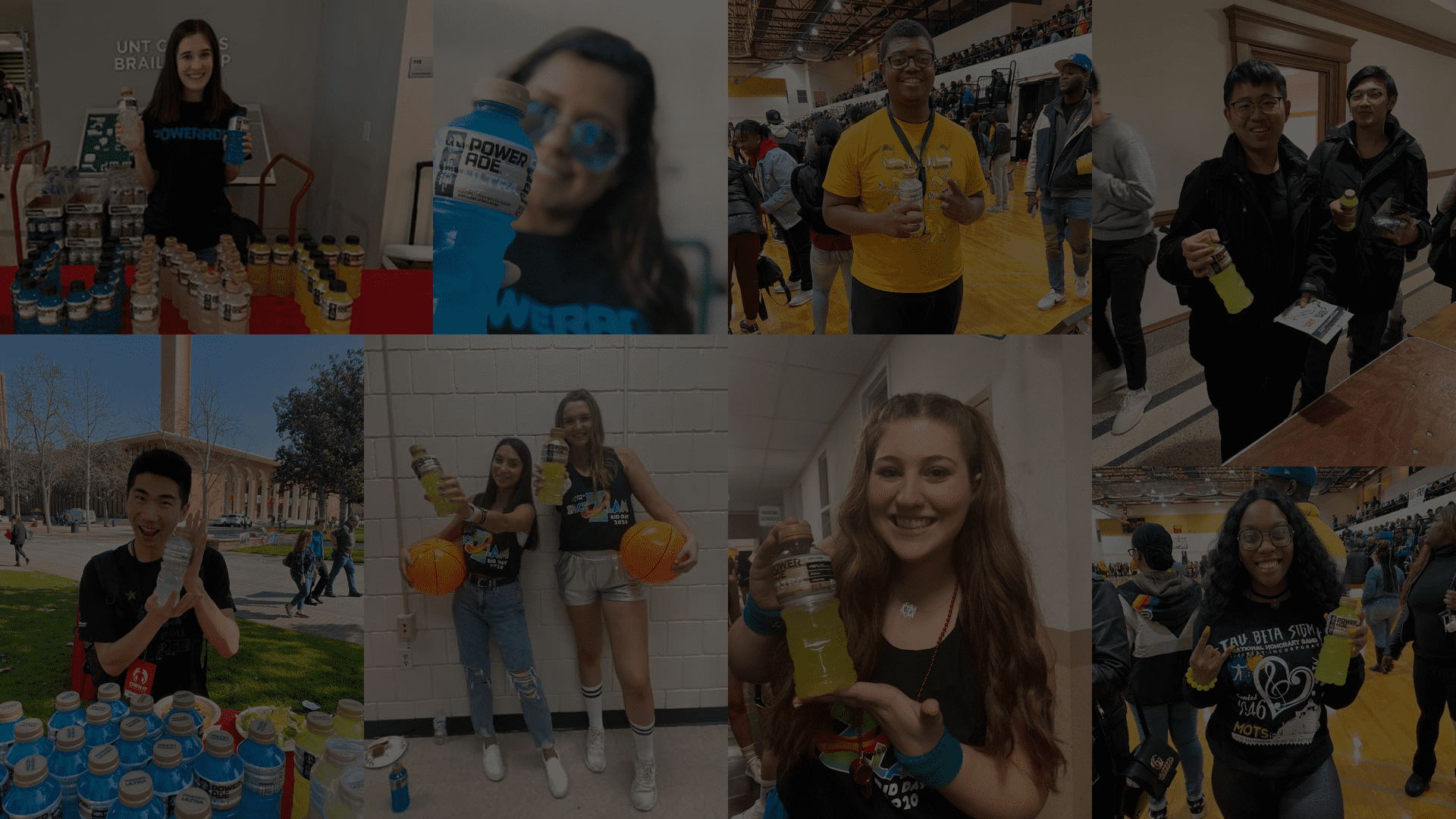 REPRESENT

ON YOUR CAMPUS
This is an amazing paid opportunity representing POWERADE.
ABOUT THE JOB
Become a POWERADE Campus Ambassador
Curious about what being a POWERADE Campus Ambassador involves? You are in the right place! this is an amazing paid opportunity for a year-long job representing POWERADE. We have student reps across the country who love POWERADE. Find out what our current reps are saying to see if this job would be a good fit for you. For consideration, you'll need to complete the application in its entirety.

TRAINING
Virtual Training & Webinars
We offer virtual training to educate you on the campus ambassador role and the POWERADE brand as well as monthly webinars throughout the school year.
Social Media
Utilize social media throughout the year to promote POWERADE using #PauseIsPower.