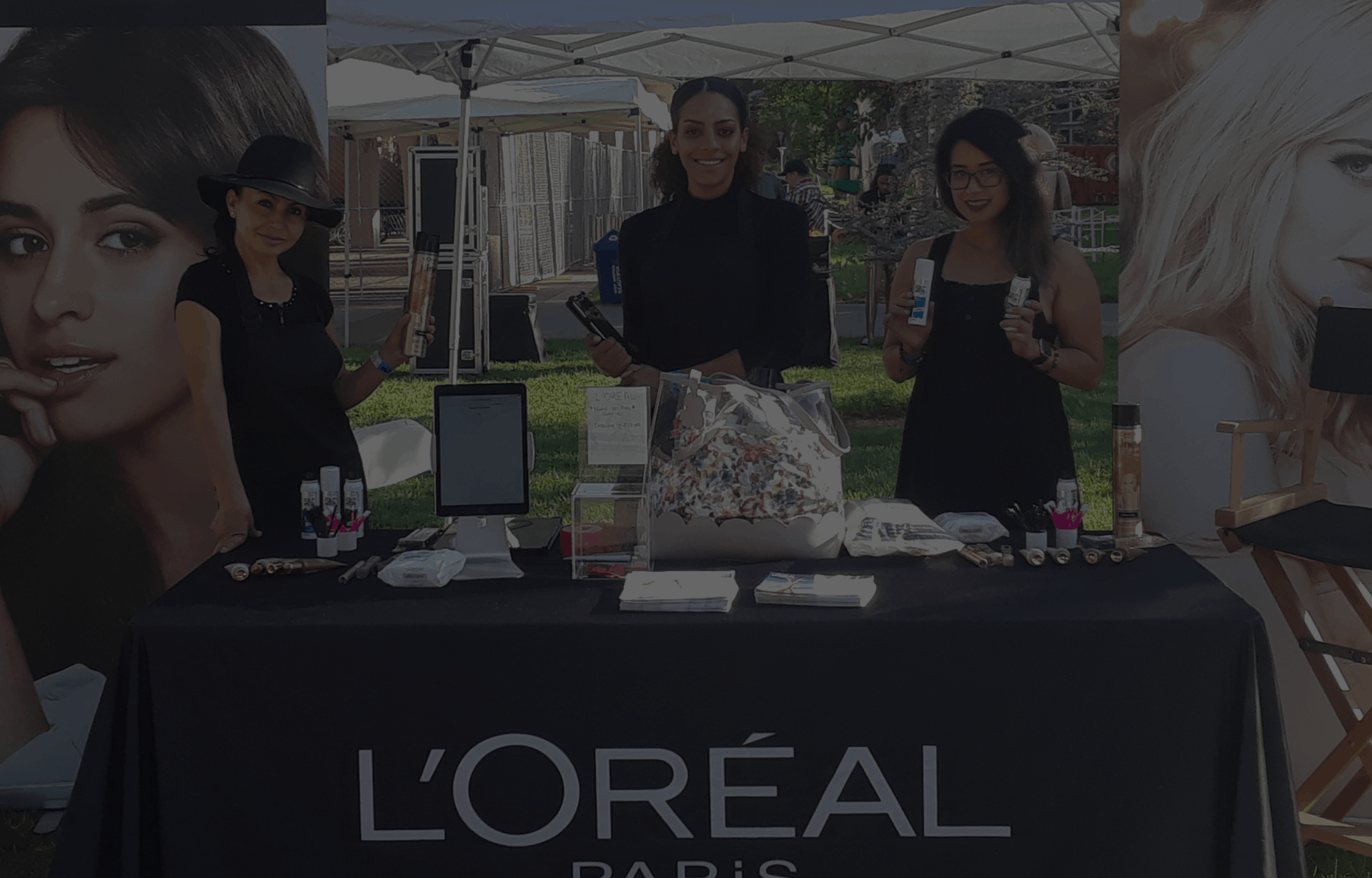 Cosmetics program details for sorority events, campus demos, and spring break
in-person impressions
70K+ impressions during welcome week events
digital impressions
a bonus of 198K+ digital social impressions
makeup applications
1,965 makeup applications completed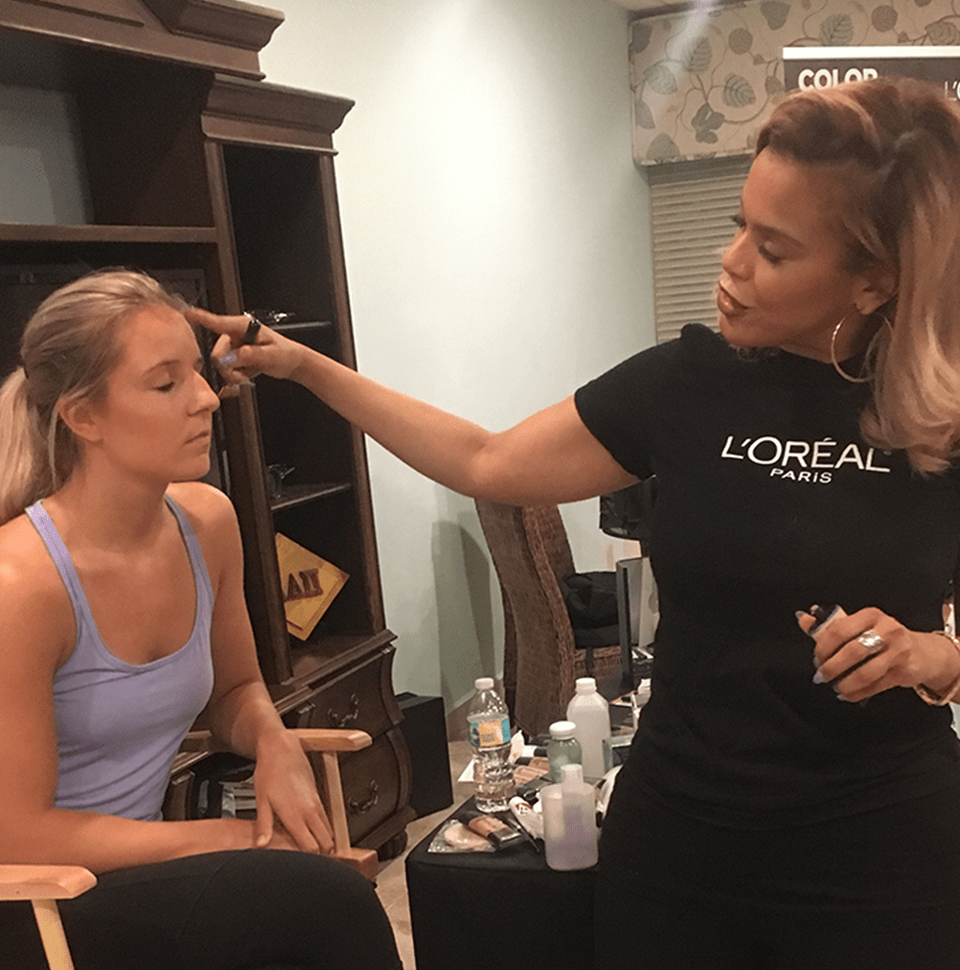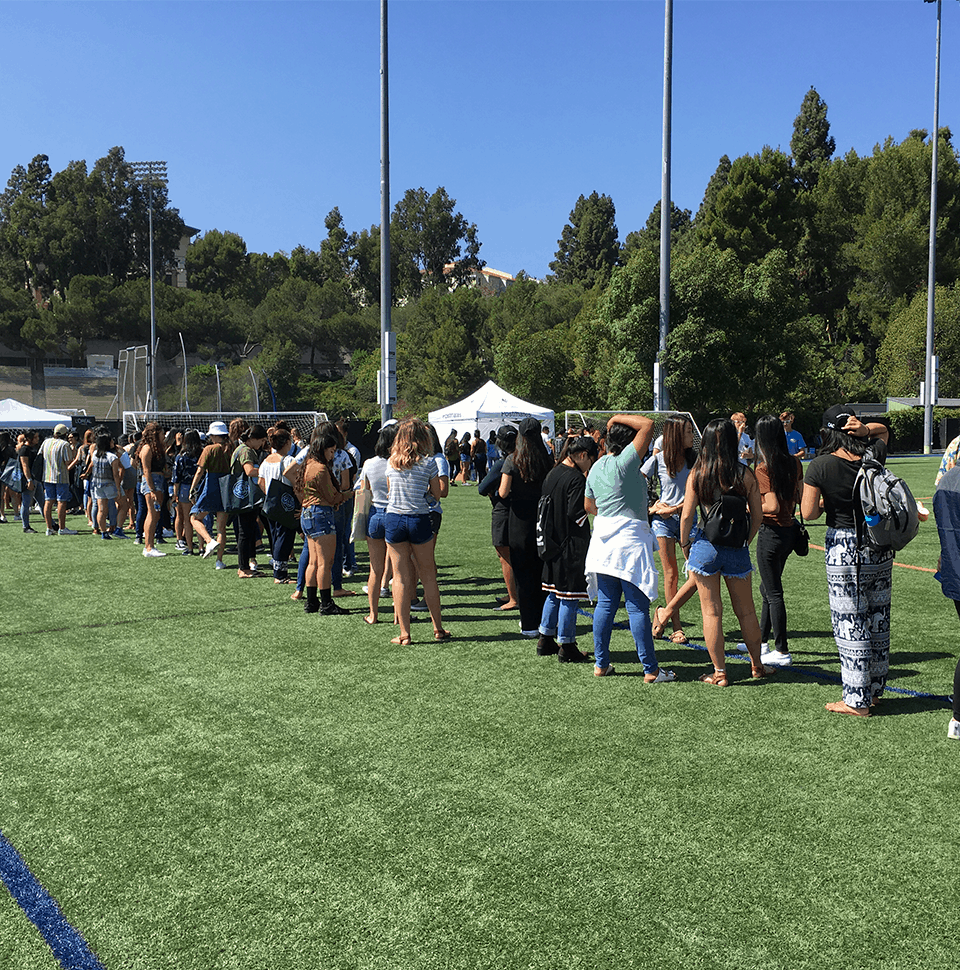 how we did this
Sorority Events
Campus Commandos conducted 5 sorority events at campuses across the nation showcasing the L'Oreal Paris product lines available at Target. Mirna, our makeup expert, delivered solid demonstrations of the products and showcased different techniques. In total, 395 sorority sisters attended the events. The ladies learned more about makeup beyond just lip gloss application.
Welcome Week Events
During the Fall Semester, Campus Commandos executed 10 events on a total of 9 campuses. Our footprint was designed to showcase new L'Oreal portfolio products and provide an opportunity for students to sample specific items, both physically and virtually. Students had the opportunity to test our virtual makeup through two options: the Target makeup studio and the You Cam makeup app via our iPad pro. Students also had the opportunity to have makeup applied to them by sitting in our makeup chairs.
Extra Credit
Does this case study pique your interest? Give us a call. We would love to chat about it
Spring Break
The Bridge Bash event in Lake Havasu, AZ was a unique way to engage with approx. 7,500 college students during their vacation. Throughout the week of our program, we were able to promote the line of Infallible Paints and provide over 200 lip gloss applications. The women we engaged with were excited to see a company like L'Oreal be so willing to place themselves in the Spring Break culture. Our engagement with the students spanned beyond the footprint on the channel. Our staff prepped 1,000 gift bags for students who were checking in during this busy week. Each room received 4 bags filled with sample products and coupons.
Campus Commandos'
Campaign Goal One
Promote brand affinity for L'Oreal Paris product lines available at Target
Campus Commandos'
Campaign Goal Two
Generate product trials through on site lip gloss applications.
Campus Commandos'
Campaign Goal Three
Drive coupon redemption at local Target stores from live events.
Contact Us
Drop us a Line
Back to top